Doctor of Pharmacy (Pharm.D)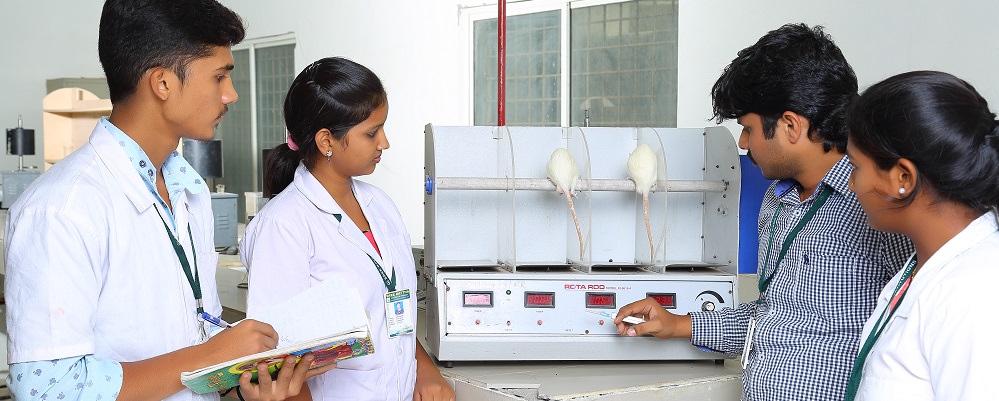 Doctor of Pharmacy, generally abbreviated as B.Pharm. course, introduced by the Government of India and the Pharmacy Council of India in 2008. The Pharm.D program is a pre-Ph.D., post-graduate professional doctoral program of 6 years. It was introduced to improve clinical and hospital pharmacy services in India and it is the only pharmacy service which is in direct contact with patient health care system.
Duration: It is a 6 years of duration
Eligibility: Student passed with 50% and above in 10+2/Inter Science examination with Physics, Chemistry and English with Mathematics or Biology as optional subjects/Candidate should qualified the state level EAMCET.
Sree Dattha Institute of Pharmacy offers Pharm.D. with an intake of 30. The course is approved by Pharmacy Council of India, New Delhi and affiliated to Jawaharlal Nehru Technological University, Hyderabad. We have well established animal house established as per the guidelines of CPCSEA and approved IAEC to perform animal trials.
Brief about Global Hospital activities :
Pharm.D. faculties provide knowledge related to drugs, dosage and medication therapy to medical and para-medical staff members at Global Hospital. The faculty and students are involved in various activities at Hospital which includes Patient Counseling, Prescription Auditing, ADR reporting, providing Drug Information Services, Case Presentation, Assisting Doctors during ward rounds, Clinical Project work, Case sheet auditing, Internship etc.