Bachelor of Pharmacy (B.Pharm)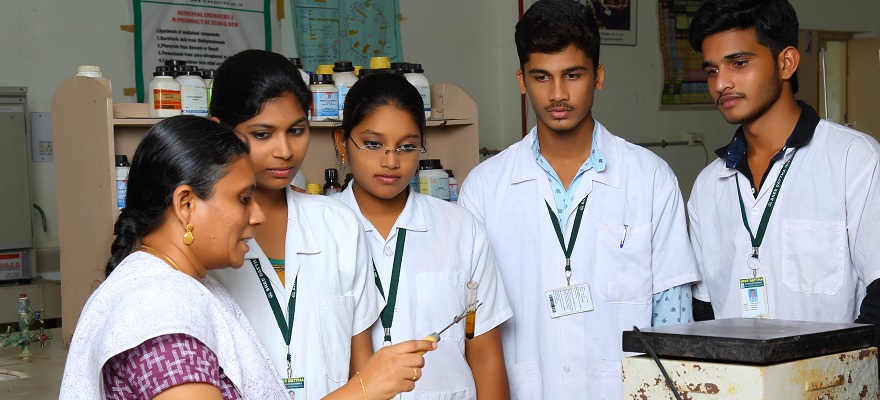 Bachelor of Pharmacy, generally abbreviated as B.Pharm. is an undergraduate academic degree in the field of Pharmacy. B.Pharm. course is a prerequisite for registration to practice as a Pharmacist for dispensing drugs or to work in a Pharmaceutical Industry. The Indian pharmaceutical industry is one of the most potential and fast growing industries presenting a wide range of opportunities for Pharmacy completed students.
Duration: It is a 4 years of duration
Eligibility: Student passed with 50% and above in 10+2/Inter Science examination with Physics, Chemistry and English with Mathematics or Biology as optional subjects/Candidate should qualified the state level EAMCET.
Brief about Instruments :
The college has almost all Labs and instruments for the perfect training of students to develop them to perfect Pharmacist to cater the needs of Pharmaceutical Industry. The instruments are Multi-station Tablet Punching machine, coating pan, All Purpose equipment with multiple attachments, Brooke filed Viscometer, Dissolution test apparatus, HPLC, UV Spectophotometer, conductivity meter, BOD incubator, laminar air flow unit, photo Fluorimeter, digital flame photometer, nephelometer, digital potentiometer, colony counter, convulsiometer, analgesiometer, histometer, Karl Fischer titration etc.