SDGI Tie's-Up with SAP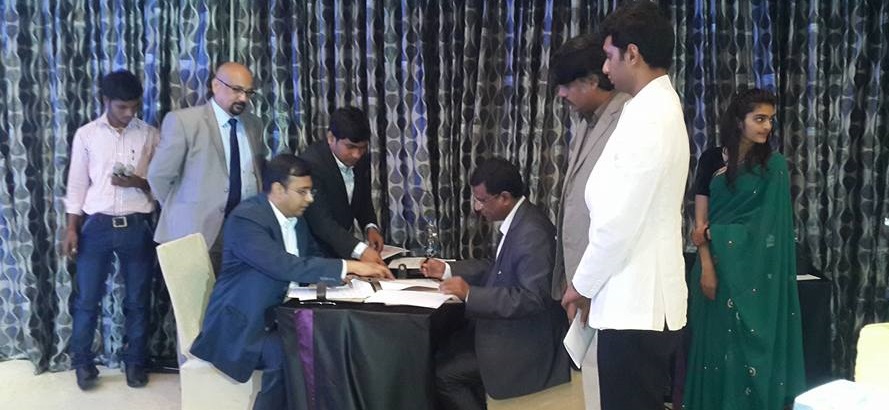 Sri G.Panduranga reddy Chairman Sree Dattha Institutions signing MoU with SAP
Sree Dattha Institutions signed an MoU with SAP and TASK for 200 hours of training and certification program for 120 students of Engineering and MBA for ABAP and MM (Material Management) modules.
What is it ?
About the Program :
SAP Education (SAP) strives towards providing employability through enhancement of SAP skills and Certification programs. SAP Student Academy Program is an initiative of SAP Education to provide SAP Courses to students studying in Colleges/Universities. Through this program, SAP wishes to set-up e-Learning centres at College campus through its Authorized Education Partner, IPA Education Private Limited (IPA). SAP and IPA have jointly signed an Agreement with Telangana Academy for Skill & Knowledge (TASK) for setting-up of an e-learning centres at campuses of TASK affiliated Colleges in the State of Telangana.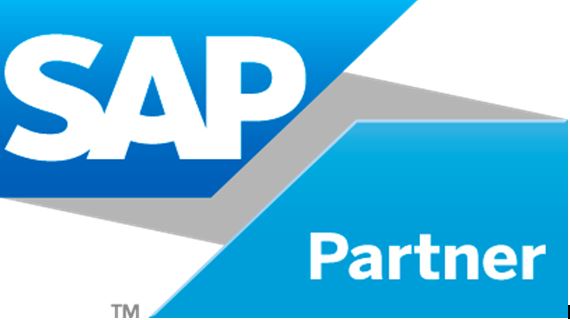 The Need and Opportunity :
In today's challenging world, the need to excel as a student is far more challenging than what it was a decade ago. Industries and Organizations are becoming process oriented and are in lookout of resources that are highly productive and add value to the dynamic business scenario. While there are plenty of jobs being created in India, the organizations are struggling to get students with the right skills. This constraint is compelling several Organizations to look beyond India to hire qualified resources at low cost
With proliferation of Internet and cloud based learning, other developing nations are able to compete with India in producing quality resources at low cost of education. Most of the Indian Higher Education Institutes and Education providers have been unable to unleash the potential of technology to provide low cost, high quality education. If this trend continues, India will miss out on the competitive edge that it holds in terms of producing high skilled, low cost resources.
About SAP
SAP is a Germany based Company spread across the globe. SAP is market leader in applications, analytics, and mobile solutions and is among the fastest-growing companies in the cloud. SAP Serves more than 261,000 customers in 190 countries and our customers include 86% of the Fortune Global 500. SAP Partner network comprises of more than 11,700 companies around the world.
SAP certified professionals are one of the highest paid in the industry and have higher option to get employability globally especially in Europe, USA, Middle East, India and China markets. The historic trend has been that 60 to 70 % of the consultants are based in western countries, since SAP has a highest SAP customers based out of west. SAP helps run these businesses better (over 25+ industries)...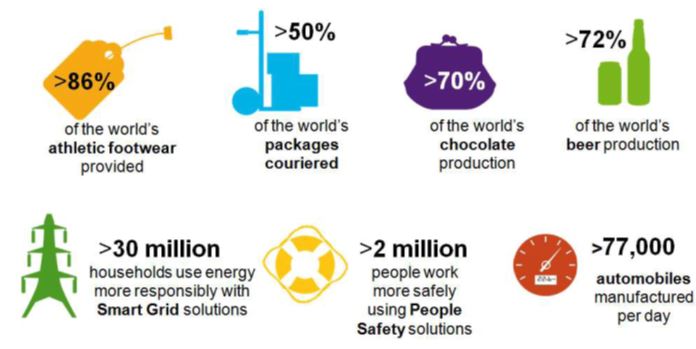 Learning Options :
Content :
Handbooks, including documented exercises and solutions – Created in a flipbook format that is easy to read, browse, and search, these include public and academy titles, from overview to advanced level.
E-learning courses, including recorded and interactive system simulations – Have access to interactive, multimedia content, including assessments, demos, and exercises.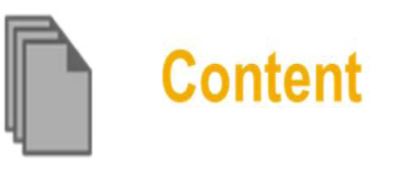 Learning Rooms :
Learning rooms – Selected SAP expert–led learning rooms cover specific topics and curricula. Join other learners who have similar learning objectives and want to complete the same content.

Faculty Support :
Classroom Training by experienced and SAP Certified Faculty – To complement the above, the IPA is happy to provide experienced and SAP Certified Faculty to coach the faculty. The trainer will be available full-time for the entire duration of the training.