Mechanical Engineering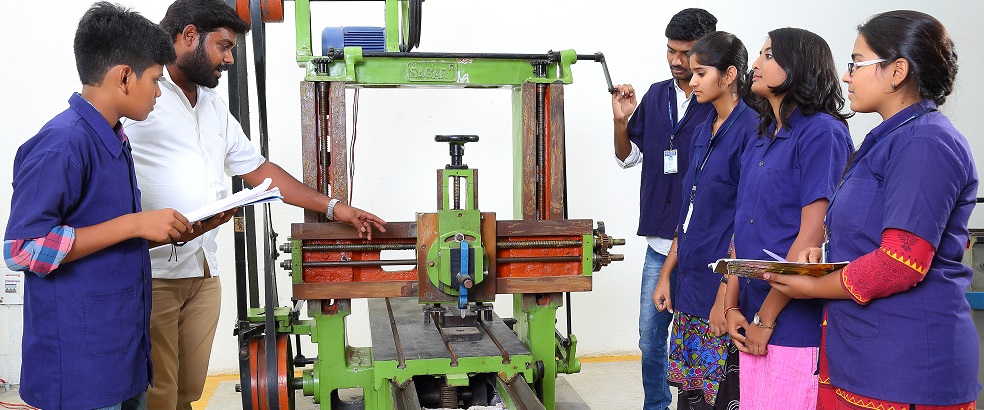 The Mechanical Engineering Department educates the engineers of tomorrow by integrating classroom theory and practical hands-on projects, by emphasizing the process of learning and critical thinking, by conducting original research, and by promoting professional relationships among the university, the business community, and engineering colleagues.
The Department offers a richly integrated curriculum of education and research to its students. Our institute offers a 4-year Bachelor's Degree, 2-year Master's Degree in Mechanical Engineering(ME).
Mechanical Engineering [B.Tech] with an annual intake of 120 students.
CAD/CAM [M.Tech] with an annual intake of 18 students.
Diploma in Mechanical Engineering with an intake of 60 students.
Our College takes pride in announcing that if it offers Finishing School Certification (FSC) along with the 4 years Engineering degree. This Facility is one of a kind that helps students become industry ready.